The Astronomical spectacle Wo Fo Han Dan
  The Astronomical spectacle Wo Fo Han Dan is one of the ten new scenic spots of Seven-Star Cave ,where can be best appreciated in Buddha-seeing Island of Fairy Lake.
  Wo Fo Han Dan is the photographic image of the landscape formed by about one kilometer rock mountain of A po Rock and Wan song Heights. During the sunny days of Mid-Autumn Festival, the sun will move slowly along with Wo Fo Han Dan in sunset, making the natural miracle of Wo Fo Han Dan. Due to the fact that the local celebrate the tradition of appreciating the sight, they have a platform and various flowers and plants to decorate the island, in order to cherish the island as the paradise for sight-seeing and make the travelers visit the immortals in immortal world.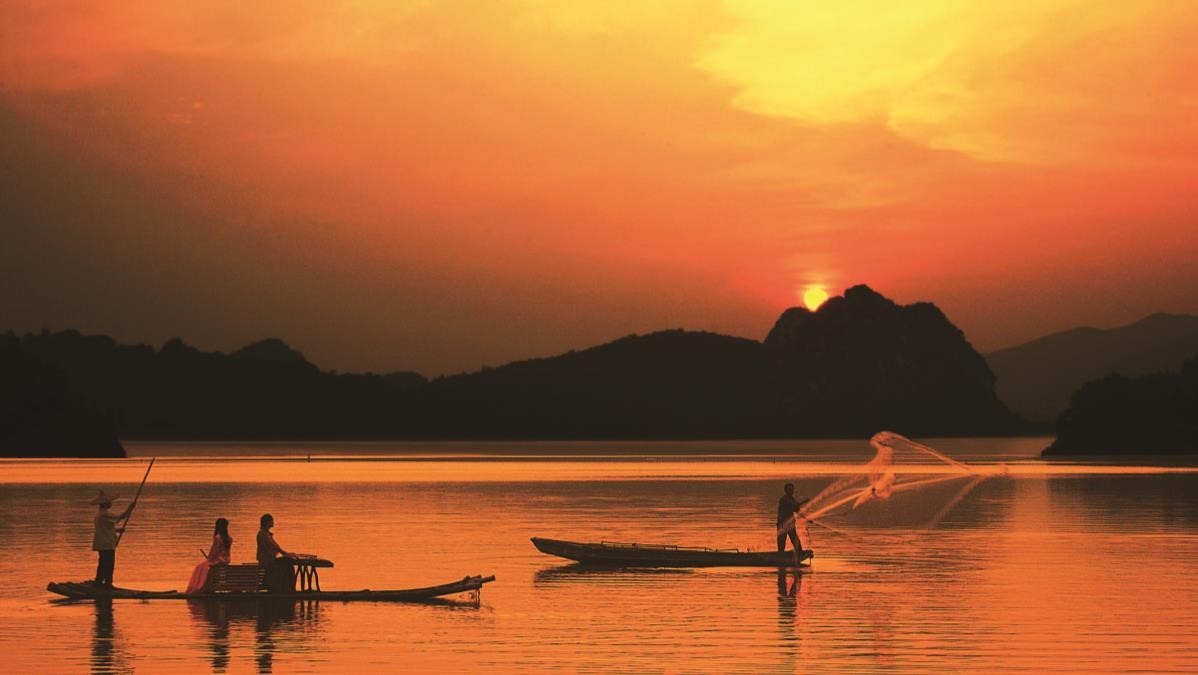 Organizer: guangdong zhaoqing xinghu scenic spot administration
Address: guangdong zhaoqing city civilization north road no. 1